blog
Monday, August 29, 2016
"Frequency matching" is a scientific method of providing the correct flex for each club in a golfer's bag. Major brand manufacturers rely on "flex" which is usually marked as S, R, L (stiff, regular, lady] on the shaft … which unfortunately has absolutely no meaning whatsoever as there is no consistency in the markings. For example, some manufacturers put "S" on a shaft just to appease egos, when in reality it should be marked "L".
True professional clubfitters and master club builders understand the importance of "frequency matching". To find any shaft's true frequency, the shaft is placed in a clamp with the clubhead dry fit on the end of the shaft. Then the club maker pulls the shaft to make it oscillate. This oscillation is measured in cycles per minute (cpm's). The faster the shaft oscillates the stiffer the shaft is said to be.
Generally, a matched set of irons will have a difference of 4 cpm's for every half inch difference in the length of the shaft. For example, if a 6 iron is at 300 cpm's the 7 iron should be at 304 cpm's. Also it should be noted that there are 12 cpm's between flexes, meaning that a shaft measuring 300 cpm's is one full flex softer than a shaft measuring 312 cpm's.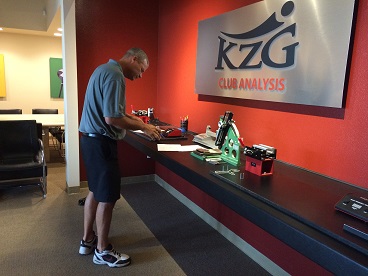 This, however, does not mean that two different types of shafts which measure at the same frequency will play the same. Shafts have different bend profiles – which means they are stiffer or softer in different areas of the shaft. For example, an Aerotech Steelfiber i110 at 300 cpm's will play a lot stiffer than a Matrix Deus at 300 cpm's. Frequency matching shafts only measures the butt flex of the shaft and allows the club maker to perfectly match a set of golf clubs. It is up to the club fitter to match a shaft to the golfers swing needs.
Golf shaft manufacturing processes, while having improved by leaps and bounds, are still imperfect. This means that if you go to the local golf retail store and buy a set of "off the rack" clubs and later get the shafts measured for frequency, you will find that the vast majority of those sets will not match. It is not uncommon to see three different flexes in a, supposedly, matched set of golf clubs, regardless of whether they have been fit to the golfer or not. This creates more inconsistency in a golfer's game and they usually find that they have golf clubs in their bag that they have trouble hitting.
The build of your set of clubs is just as important as the fit. Just ask any Tour player. At KZG we only use parallel tipped shafts which are designed so that a club builder can perfectly match your set of golf clubs to a tolerance of +/-1cpm. By trimming a little more or less off the tip end of the shaft they can achieve the perfect flex on each golf club. Taper tipped shafts, which are used by all of the big manufacturers, are designed to be mass produced and dropped into a particular club's head and the cut to length i.e. a 9 iron shaft for a 9 iron head. These are difficult if not impossible to match perfectly.
When you buy a set of golf clubs from any KZG dealer, anywhere in the world, you can rest assured that not only have you been fit correctly but your golf clubs have also been built to the very tightest tolerances in the industry. Each club in your bag will then "feel" and perform the same … no need to contort your swing to suit your clubs!
Tuesday, August 23, 2016
Marcel De Jager has been a premiere dealer with KZG in the Netherlands for over 10 years. Marcel is committed to club fitting and believes that a custom fit is the only way to improve anyone's game.
Marcel had a motorcycle accident in 2003, and decided to use the money from the insurance company to buy his first set of golf clubs. After one year of playing he had a handicap of 12 and soon afterwards he upgraded to his second set of golf clubs. He then became interested in how they were made. He began reading several books and attending several classes in several countries (including getting certified as a teaching pro). He started fitting in 2004.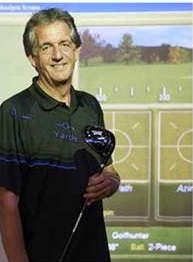 "I do not believe in purchasing golf clubs off the rack because golf stores move boxes. If you just buy any club you won't be enthusiastic to use it. I can guarantee that you will want to get a different club. If I buy 8 shafts, no two will be the same. This is one of the reasons a custom fitting is so important to your game."
An American clubfitter ordered twenty 10.5 degree driver heads. After checking, only 6 had exactly 10.5 degrees loft. The others varied from 8 to 16 degrees loft. Take a club with a graphite shaft off the rack and the logo is always on the same spot. That will not happen in my shop. A shaft has a backbone. It is an imperfection in the material that has an effect on your accuracy. That is something I have to look at with every shaft." -Marcel De Jager
Marcel has a fully stocked shop and offers off-hour fittings, which is unusual in the Netherlands. Read more about KZG Dealers on our Dealer Locator and learn why club fitting is so important.
Monday, June 20, 2016
More and more golf equipment companies and golf stores are offering online club fitting as a one of their options. It is unanimous among professional clubfitters and PGA teachers that these so called "fittings" are misleading and a down right fraud.
At most of these sites, the "fitting" questionnaire usually asks the golfer a number of questions, such as: "what is your club head speed?" or "how far do you hit your 7 iron?". Most golfers don't know the answers to these questions or their ego's tend to exaggerate their skill level. And most importantly, the answers give little insight into your actual swing characteristics and certainly give no real data to determine what you actually need to improve your game.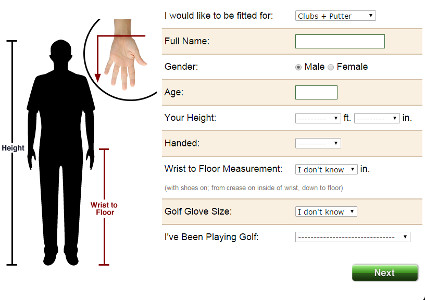 Many golfers actually believe they know the answers about their game. Unfortunately, it's a proven fact that golfers do not know how far they truly hit the golf ball. They tend to overestimate their distance almost 100% of the time. And golfers generally only consider their good shots. What about the bad ones?
Even if the golfer had the right answers, the information still does not give the online fitter any idea about how you load and release the shaft, what is your stance, the angle of your swing, the face angle of your club at impact, the spin rates, the gapping of your clubs, just to name a few. There are so many variables, and just knowing your clubhead speed is but a small part of the formula.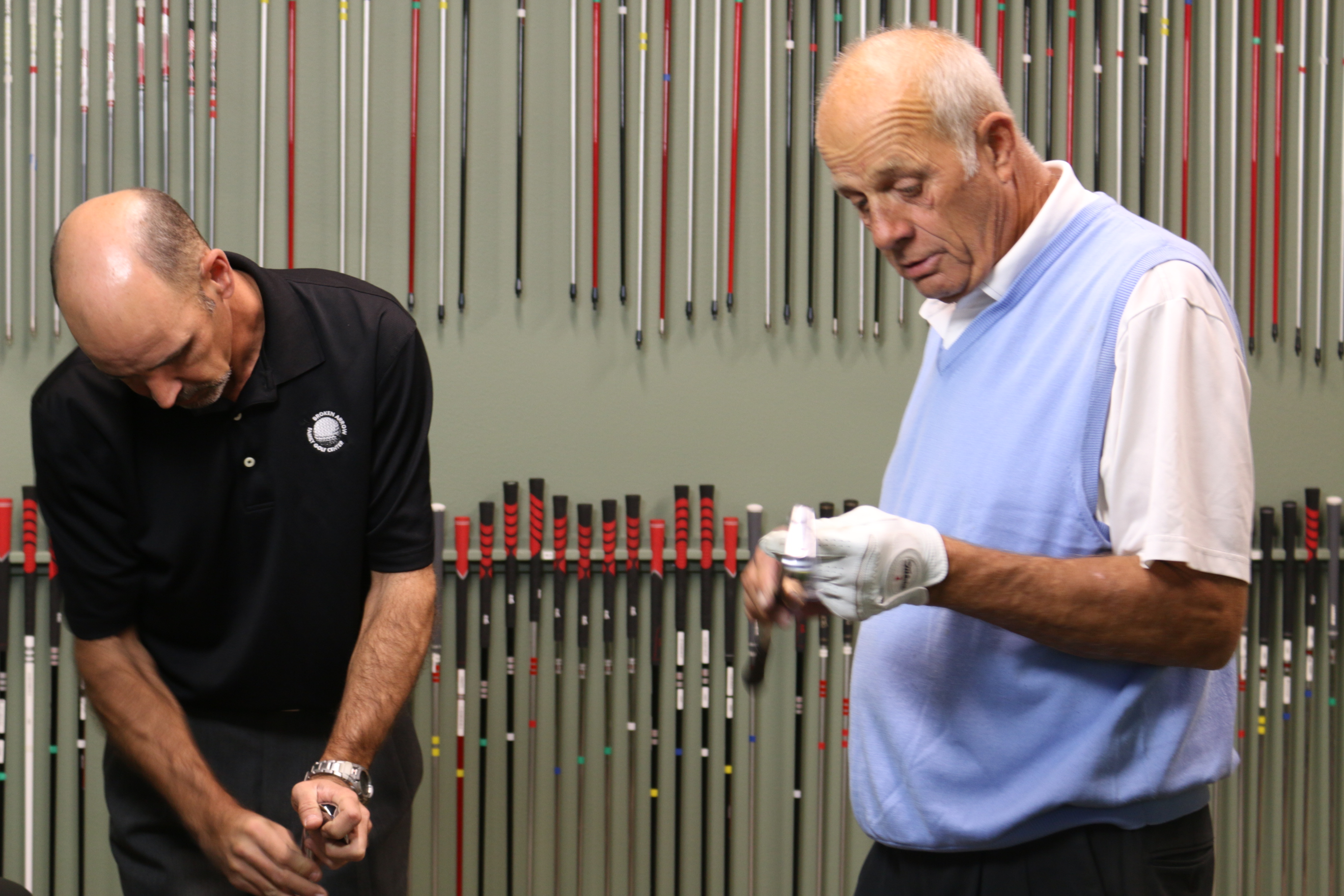 To be properly fit, you need to have a face to face fitting with a reputable professional clubfitter. And that professional fitter will need a number of things: a good launch monitor, like a Trackman; a myriad of shaft and clubhead options for testing (we have over 7,000 options at our facility in Palm Desert); and a builder they can rely on to carry out their specifications for your clubs.
And how do you find a reputable, qualified professional fitter? That is not that easy as frankly there are very few truly professional fitters around the globe. So many people claim to be a qualified professional, but they really are not. Here are a few situations to avoid: someone who fits out of a "fit bag"; someone who "eyeballs" shots rather than using a launch monitor; a store that claims all of their staff are professional fitters; any venue that has an online fitting questionnaire; anyone that only offers 2 or 3 models of driver heads, or just 4 or 5 iron head options.
Another big item to look into, is who is doing the building of your clubs after you have been fit. A reputable fitter will only work with a reputable builder. You might want to ask whether the builder follows the fitting instructions perfectly, weight sorts every head, shaft and grip, spine aligns each shaft and frequency matches the full set. If the build is sloppy or wrong, the fitting was a waste of time.
FACT. Your swing and your ball flight NEED to be analyzed and measured for you by a reputable professional fitter. Anything else is off the rack no matter what adjustments have been made to the golf club.
KZG deals with only qualified fitters who fit their customers in person and on a launch monitor. We wholeheartedly believe that you, the customer, deserve only the finest professional fitting available. We will not compromise. Many of our KZG Dealers have reputable builders on staff, and they may build on their site. Otherwise, they order from the KZG Build Department to assure the build is perfect.
Please go to our Dealer Locator and find the KZG Club Fitter nearest to you to get yourself properly fit for your new set.
Friday, June 03, 2016
Professional Teachers and ClubFitters are constantly hearing this lament from golfers: "I think I should be hitting the ball farther". Well, the golfers are usually right.
With the advent of launch monitors that can determine club head speed, spin rates and distance, professionals can objectively determine that most golfers are leaving a lot of distance in their bag.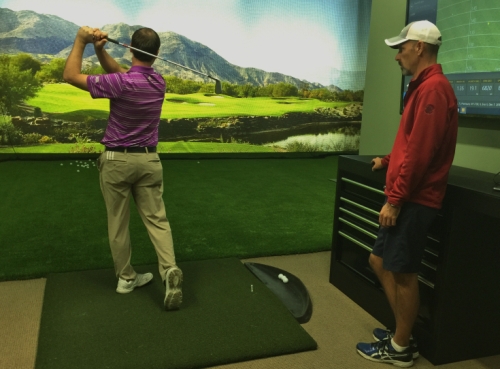 The average male golfers' average swing speed is 94mph. Yet the average distance for these same golfers is 204 yards carry and 228 yards total … all due to the fact that these average golfers are not playing the right clubs. Using the same swing speed and correct launch conditions the potential driving distance for these same golfers should be 226 yards of carry and 255 yards total. That's a 27 yard gain!
Most golfers who claim to hit 250 yard drives are correct…. they have done so on rare occasions. But then they expect these drives on every occasion. It's our ego that tells us our best drives should be our average. But with proper club fitting, we can help these golfers hit longer average drives.
We recently had a golfer fit into the KZG VC-420 Driver … and he literally gained 50-60 yards in distance. But his old driver was the wrong head design, the wrong shaft, the wrong everything for his unique swing … even though it was a top selling brand. The Professional Fitter was able to select the right club specifications for this strong hitter… and the results were amazing. The golfer's swing was the same. It was the design features of the new KZG driver head coupled with the right shaft that achieved the ideal launch conditions.
Too many golfers wander into the big box stores and get sucked in by all of the flashy marketing campaigns put out by the big brands. The resulting purchase typically results in more of the same: no increase in distance, and a lighter wallet.
KZG carries 8 models of drivers with up to 5 different lofts for each model to ensure that our network of Professional ClubFitters can select the design options needed to maximize any and all swing styles. All KZG ClubFitters are happy to educate the golfer on correct launch conditions and will be able to fit every golfer into the ideal clubs for their swing.
Why wait? Go and see your nearest KZG Dealer today and find those yards that you KNOW are missing from your game.
Thursday, May 19, 2016
KZG believes that quality comes first. This is why we have so many dealers around the world fitting people with KZG golf clubs. Our cast irons are no different.
By offering our dealers a great line of cast irons we can ensure that the customer can receive a proper fitting. We have a very nice range of different types of irons for varying abilities of golfer and the XRS wedge is one of the most popular wedges in our line.
Our Cast irons are made from a very soft proprietary (top secret) stainless which makes our Cast irons very bendable with a great soft feeling. Most golfers cannot tell the difference in feel between a forged head and a cast head which makes the decision between the two much easier for the golfer on a limited budget.
Yes, cast irons are easier to make, however, the options and shapes that you can make the heads are almost unlimited. This is why the higher handicap golfer usually moves into a cast head. The can be made much more forgiving and create much higher launch angles.

The HPS iron is the ultimate in forgiveness. With a wide round sole and large clubface, the golfer will set up to this club with confidence knowing that they can hit the ball into the air again and not get overly punished for an off center hit.
The HB 516 is the cavity back iron that looks like a blade. Or is it the blade that plays like a cavity back? For the mid to high handicap golfer who prefers a more traditional looking iron this is the golf club for them. Providing great feedback along with tremendous forgiveness the HB 516 is a very popular iron.
Next is our XCB. Great golf club for the intermediate to high handicap player but with the more modern look some lower handicap players may also migrate toward this club. Very forgiving and very long this is one of our most popular irons.
The EC-II irons are a great iron for the better player on a budget. They were designed after the original Evolution which was our most popular iron to date. With the muscle in the cavity changing by 10% from one club to the next the longer irons are easier to hit high while the shorter irons will have a more penetrating ball flight.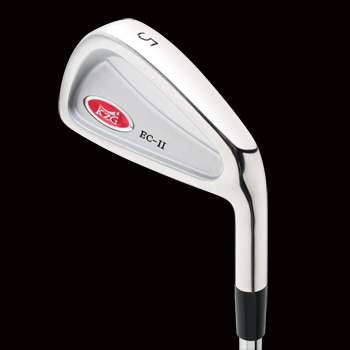 Our XRS wedge is absolutely fantastic and if we didn't tell people it was a cast head they would believe it was forged. It comes in a wide range of lofts and bounce options so that the KZG dealer can properly gap fit his customers in their scoring game clubs.
Here at KZG we are always looking for ways to improve our line so that you can receive the best possible fitting, and as such we have a couple more irons in the fire (excuse the pun). So keep your eyes on our website so see the next in our line of cast irons.
Check out our article on Cast Iron Clubs from our KZG Performance Center Website
More Blog Posts